The Covid-19 pandemic led to the world's largest ever workplace experiment as companies were forced to quickly mobilise their workforces from office-based working to home working with very little warning or preparation.
Employees who had never previously worked from home before began to experience the impacts on their health, family relationships and mental wellbeing. Managers discovered that their teams could remain productive and connected while working remotely.
But, what have we learned and how might this shape the future of work? And which of the perceived positives of flexible working should Hiring Managers approach with caution when planning their workforces of the future? 
Download the e-guide to learn:
Preparing your organisation for the future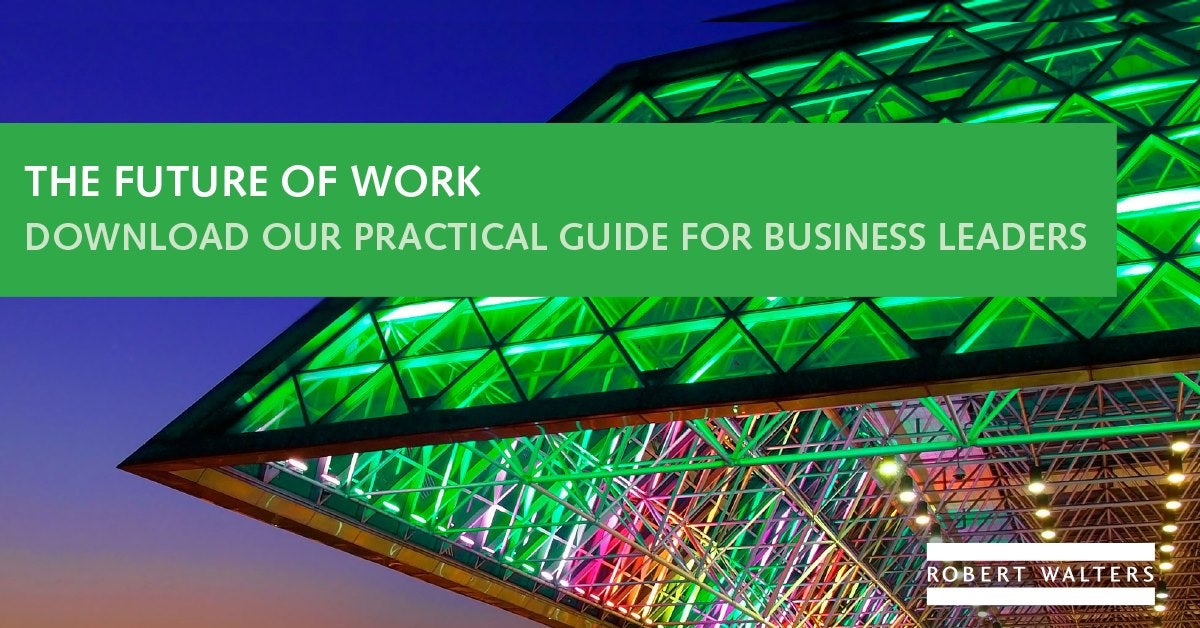 The impact of COVID-19 pandemic has meant businesses have had to adapt to remote working to remain operational, while simultaneously facing new businesses challenges. Robert Walters can support employers looking to lead their business through these unprescedented times.